Operation Shanela
Public Transport Enforcement Unit (P.T.E.U)
The Public Transport Enforcement Unit was initially formed to combat the violence that has ravaged our province in recent history. The major contribution to taxi violence is the "unlawful operator" who has failed to register his vehicle or fleet with the Transportation Board as a legal operator. The unit thus targets mainly this operator who has failed to register and those who have registered but have failed to adhere to the conditions of the permit as well as secondary function for the Road Traffic Inspectorate. This unit is now the one of the components within the Public Transport Enforcement Services Directorate.
The Unit
The unit consists of 40 members who have been recruited from all over the traffic stations in KwaZulu-Natal and have had extensive training. All members have the following attributes to their name.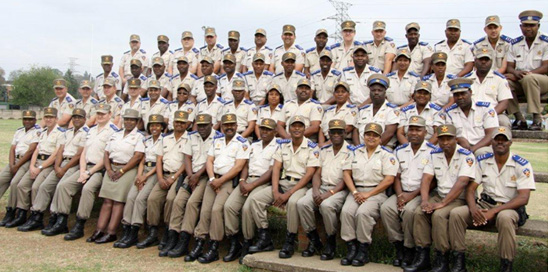 All members are qualified traffic officers.
All members have at least 3 years traffic experience.
All have attended and passed an advance-driving course.
All have attended and passed a S.W.A.T course.
All members have attended and passed all the relevant legislation pertaining to the public transport industry.

The unit is based at Mkondeni in Pietermaritzburg, which is a central point in the province and should the need arise the unit is available on a 24 hour standby basis when they are not in the field.
All legal operators have registered their vehicles at the board and must adhere to the conditions of their route base permit. These permits are issued at a cost of R25-00 and allow the operator to operate from a specified point to specified end point as well as some of the following conditions:

All vehicles must be in a road worthy condition.
All passengers will be treated with dignity and respect.
No loud music will be played in the vehicle.
All vehicles will have the facilities for passengers to get rid of the litter that has been gathered during their journey.
All drivers will follow the route as prescribe by the route-based permit.
There are numerous other points but if the operator or the driver fail to comply to these conditions they risk their permit being taken away and will have to reapply for these permits.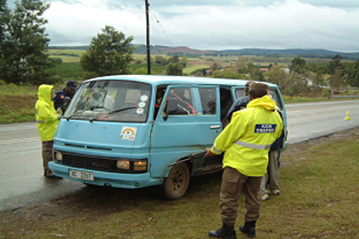 Illegal operators and drivers that are caught using their vehicles to transport passengers for reward without a valid route permit are faced with the following sanctions.

The vehicle will be impounded at a local guarded pound.
The vehicle will only be released once R20 000-00 is paid or a valid permit for the specific vehicle can be produced.
A fee of R200-00 a day will be charged for every night the vehicle is impounded.
Additionally a fine of R1500-00 may be issued for operating a road based public transport service without the valid route based permit.



back