Animal Feeds
The main manufacturing plants of animal feeds in KwaZulu-Natal are situated in Pietermaritzburg, Umlaas Road, Dundee and Tongaat.

The stock feeds are usually formulated from maize or sugarcane bagasse as the staple commodities with the addition of cake oil, fishmeal, bone meal, molasses, wheaten bran, feed urea and a range of trace elements.

The main markets for the animal feeds are the poultry producers (broilers and eggs),dairy farms, horse breeders and cattle feedlots in the KZN Midlands.

The animal feed is transported by road in bulk tankers to farms all over the province. One of the problems with the centralisation of the manufacturing facilities is that the transport cost of the feed can be a prohibitive barrier to animal-based agricultural production when deliveries are routed over long distances. Competition between manufacturers often results in delivery zones overlapping, and discounting of the transport cost is used as a sales tool to extend market areas.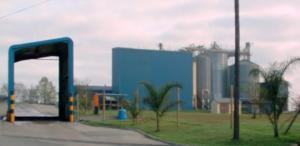 Feed Factory
Bagged feeds are also collected from the mills by contractors and farmers, normally with their own large road transport combinations. In addition, a significant amount of feed is normally consigned by rail to areas such as Northern Cape and Free State.

The distribution of the bulk feeds is by large rigid or articulated dry bulk tankers with discharge augers, capable of direct filling of the bulk tanks on the farms. Some of the producers operate their own fleets while others have opted to use road haulage companies.

The current production of stock feeds by the main producing mills is estimated to be approximately 500,000 tons per annum.

Maize is normally railed to manufacturers from the northern areas of KZN and from other provinces but, depending on international and local prices, up to 50% may be imported through Durban in any one year.

In 2006, 203,439 tons of maize and 829,535 tons of wheat were imported through the port of Durban.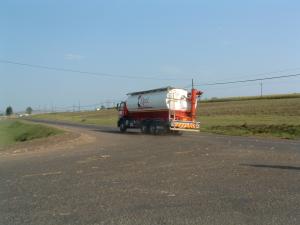 Bulk Feed Tanker